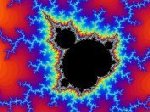 Images
&nbsp
A collection of fractal images generated with FrEx.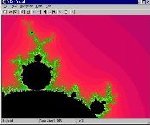 FrEx
&nbsp
FrEx is a browser style Fractal Explorer which runs on any 32-bit flavour of Windows, ie. 95/98/NT.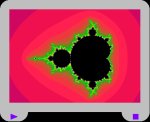 JAFrEx
&nbsp
JAFrEx, or Java Applet Fractal Explorer, is a cut down version of FrEx which runs within your browser. Once loaded, the applet can be used offline.
&nbsp